🐙CLICK OF CTHULHU V1 UPDATE!🐙
---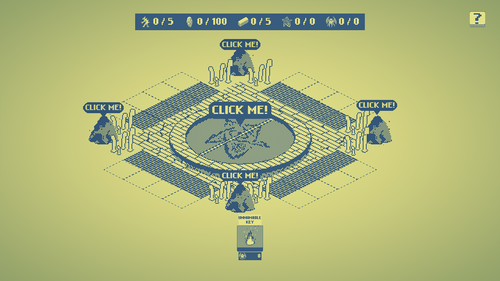 FHTAGN CULTISTS! CLICK OF CTHULHU HAS BEEN UPDATED!
This is the first update to Click of Cthulhu and there's quite a lot on the menu!
But before listing every improvement made, we'd love to thank you all for your feedback and input. Without you we would never have been able to improve this much Click of Cthulhu. So thank you, every bit of feedback counts!
You can check our progress here: https://trello.com/b/tQB40ODq/click-of-cthulhu
While Click of Cthulhu isn't our main focus, we still want to give it the love it deserves. If you want to check our main game, it's called Orphan Age and it's a dystopian take on The Sims where you take care of kids left behind in a cyberpunk war-zone! Pretty neat huh? You can join the alpha right here: https://orphan-age.com/
Here we go for the patch note:

BIG UPDATES
🦑 SOUL GATE: A new building that generates Deep Ones . No need to click to invoke servants! Iä! Shub-Niggurath!
🦑MUSIC: we have made some music, now we want to make sound FX and add more tracks to the soundtrack!
🦑OBSTACLES: No more boring blank space. You have now obstacles that you will have to take into account for your city's layout.
🦑BUILDING INDICATOR: The icon that told you if you could build a building was the same as another building. Well, the designer responsible for this mistake has been sacrificed to the Elder Gods and we do have a proper building indicator!
🦑PC DOWNLOADABLE VERSION: Your browser is crappy and the game lags, you can now download Click of Cthulhu and play it offline! Fhtagn!

FIXES & DEBUG
✔️The UI Scales better depending on your screen resolution.
✔️The road incremental cost has been reduced.
✔️You can no longer build multiple temples on the same spot.
✔️You can't upgrade buildings before building them
✔️When you restart with F10, the resources are now properly reset

In a future update we'd like to work more on the sound design of Click of Cthulhu and add more music as well as a mute button.
See you son and please hop on our Discord to share any feedback: http://discord.gg/oa
🐙FHTAGN🐙